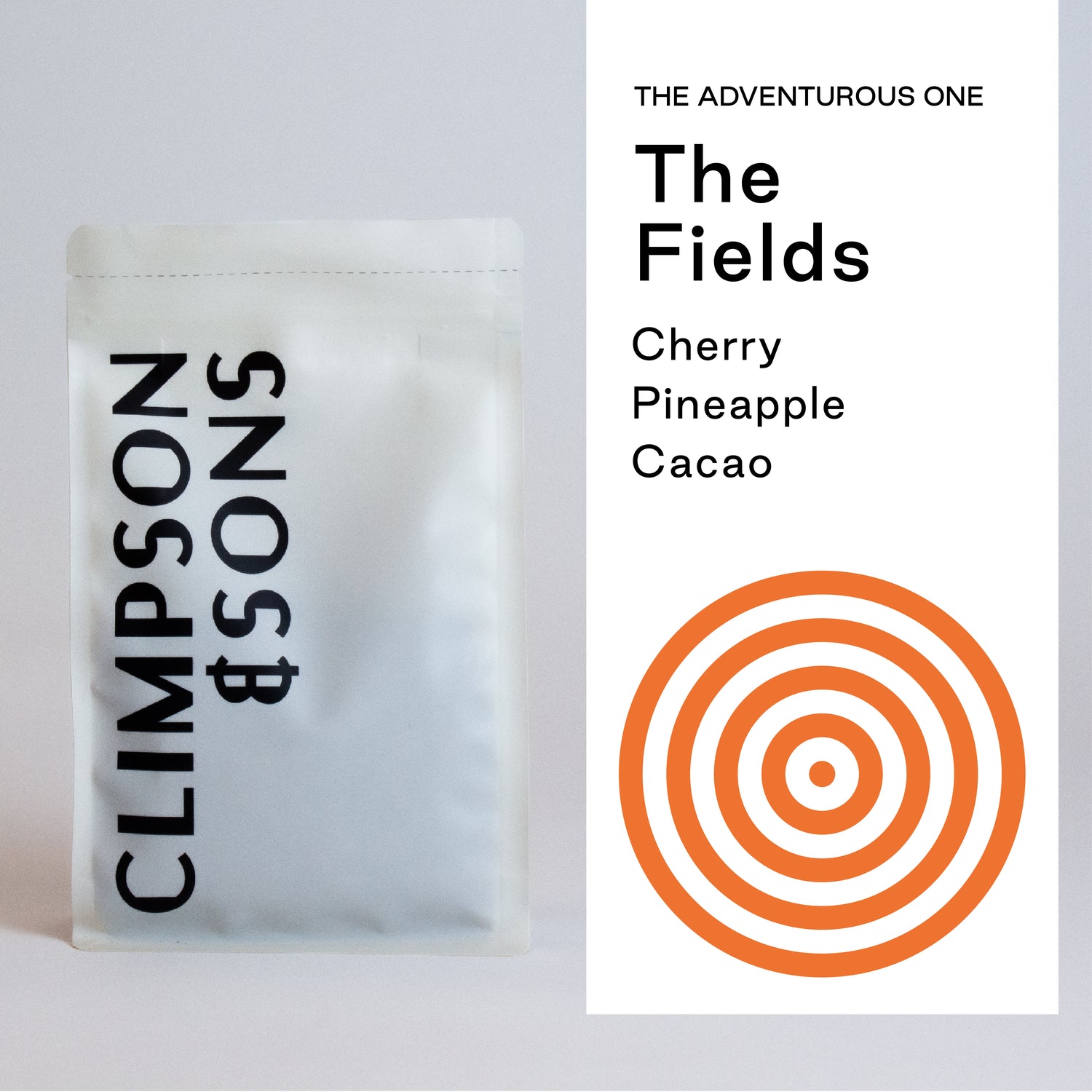 Buena Vista, El Salvador
£12.00
The Fields is known as the adventurous coffee in our range and a key part of our forward-thinking desire for quality and innovation. This coffee represents our standing as one of the pioneers in the London coffee scene with its title a nod to our London Fields neighbourhood.

The adventurous badge offers us the chance to explore new approaches to processing, sustainability and experiment with some of our favourite producers and exporting partners.

The coffees from the Salaverria family are some of our all time favourites and this version of The Fields marks the return of one of their best natural processed lots. Buena Vista is a small lot separation from the within one of the family's larger farms, El Molino. Coffee is hand picked here at an intense and deep red ripeness before being transported down the hillside to their Las Cruces mill for processing.

Now into their 6th generation of coffee history, the JASAL daily operations have always been a family affair and are now overseen by brothers Jose Antonio and Andres Salaverria. Their commitment to community initiatives is an obvious part of maintaining their loyal full time staff with education, housing and free healthcare offered. In a time when many producers are struggling with leaf rust and profitability the Salaverria's are also investing in environmental measures with much of their production Rain Forest Certified and organic fertilisers used to regenerate their farms.

Our ambition is to continue sourcing, roasting and crafting the finest coffees from the heart of East London.
Frequently Asked Questions
What date will my coffee be roasted?

We aim to ship our coffee as fresh as possible, however you may receive coffee roasted up to 7 days prior to the shipping date.

What grind type should I choose?

We offer multiple grind options from Cafetiere to Espresso and everything between. Our domestic espresso grind is slightly coarser and is perfect for home espresso machines, such as DeLonghi or Sage whereas the commercial espresso grind is better suited to commercial machines like La Marzocco or Sanremo. If you're not sure what grind to choose please get in touch with our team at admin@climpsonandsons to see how they can help. Remember, pre-ground coffee is not an exact science and is only one of many brewing variables. For better brewing, why not take a look at one of our brew guides here https://climpsonandsons.com/blogs/brew-guides.

Can I order 1kg of coffee?

This is not something we currently offer but why not consider helping us reduce packaging by ordering a 2kg bag instead? Wholebean coffee has a longer shelf life than you might think, up to 3 months!