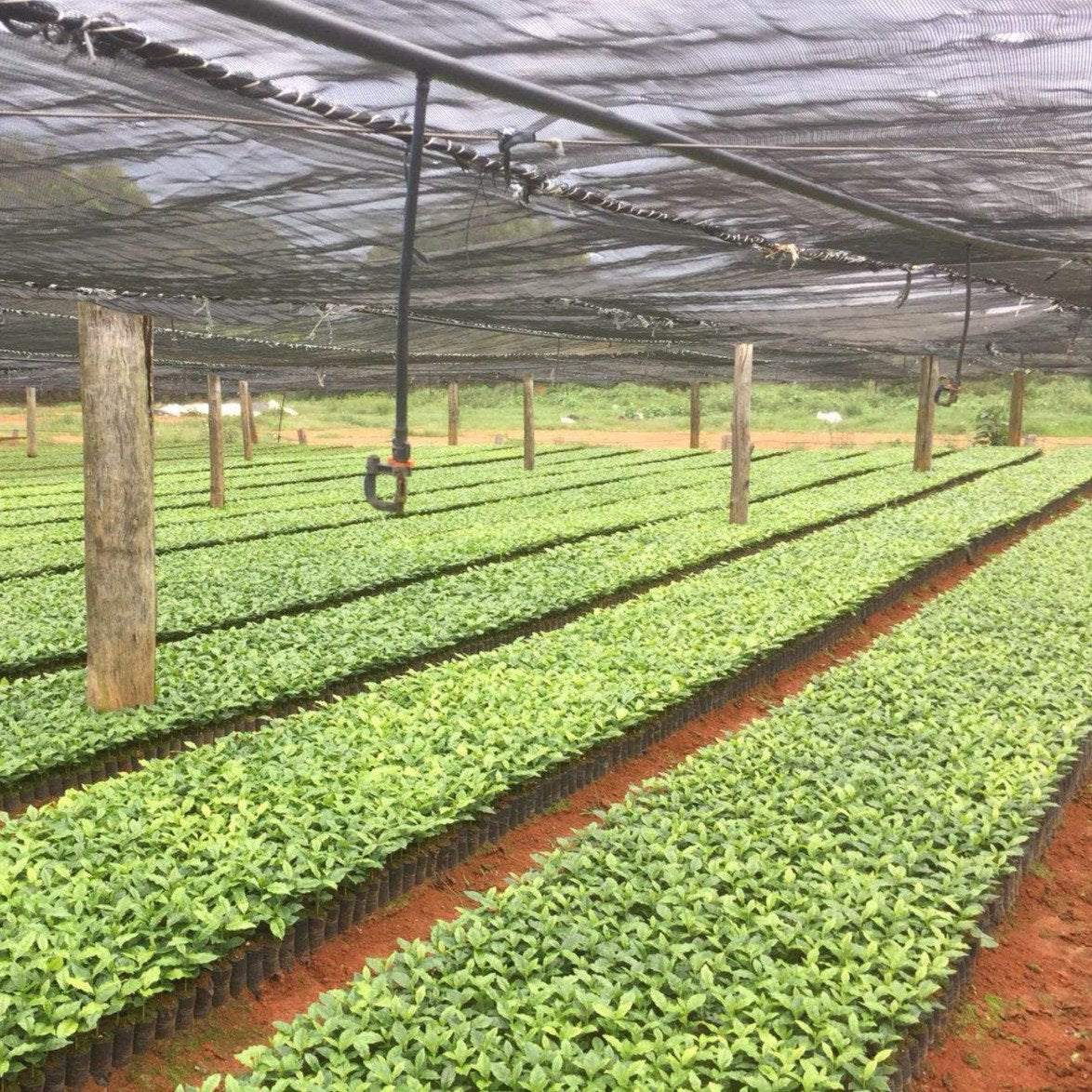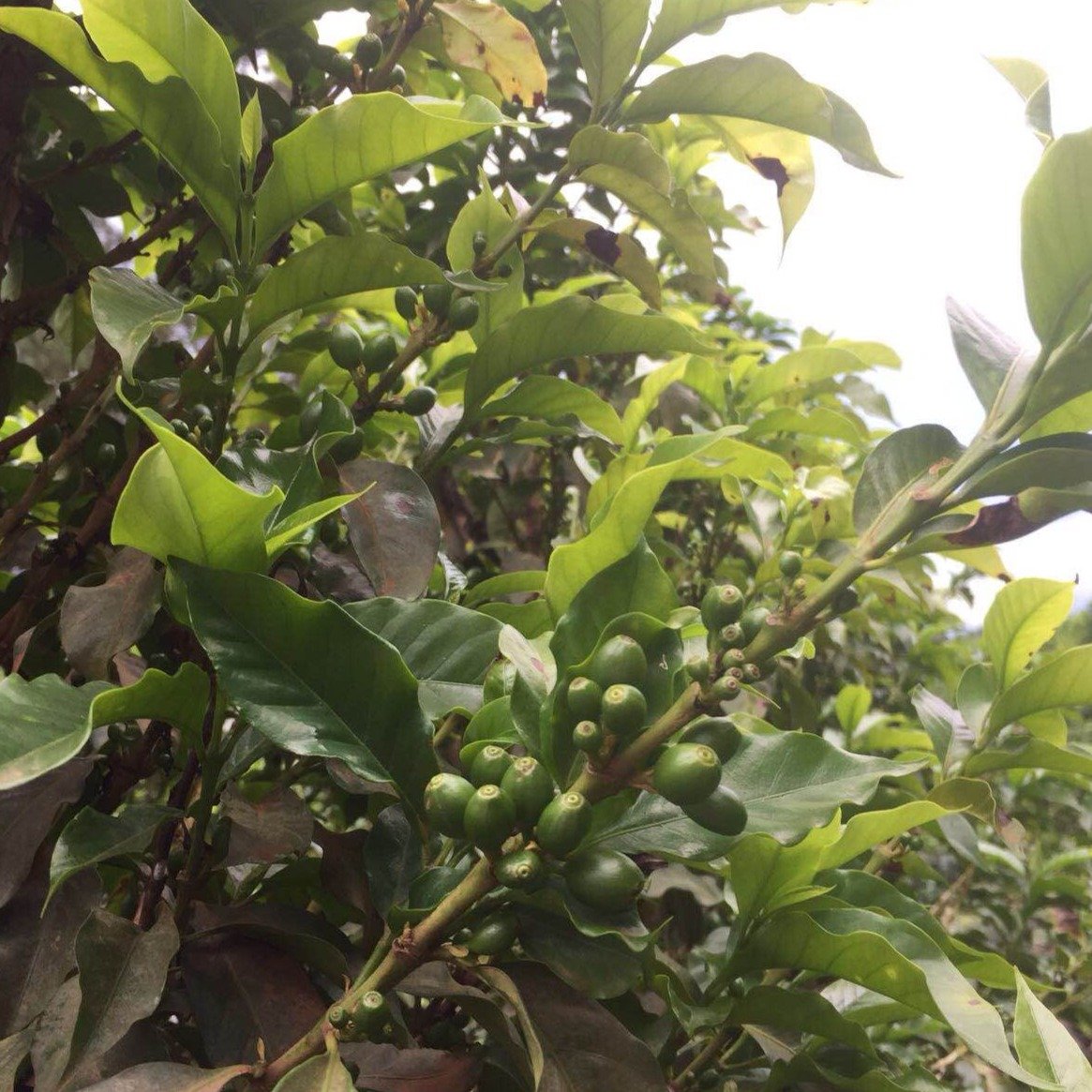 Relationship Coffee
£10.00
From humble Broadway Market beginnings, The Baron has now gained legendary status as a crowd pleasing espresso served in countless cafes, restaurants and living rooms the world over. Working with Daterra since 2010, we have collectively shifted the expectation of how Brazilian coffees can be sourced, roasted and served.

We have seen first hand the production of speciality coffee is grounded on environmental preservation and social development. Daterra means "from the earth" and was conceived in the 80s after previously starting as a cattle and avocado venture. Repairing the ecosystem and land was a priority and the dedication to the environment is a constant theme. Daterra is Rainforest Alliance and UTZ certified and in addition, only sell to sustainably certified importers.

Daterra translates as "from the earth", an association the entire team seeks to uphold with sustainability and environmental care at the core of their operation. With the specialty coffee industry often looking to adopt new sustainable initiatives, Daterra have consistently pushed these ideas further with a unique ability to invest in their own bespoke solutions. Partnering with leading universities, Daterra is on a mission to naturally re-purpose all water used in production whilst discarded coffee fruit becomes the basis of their organic compost. Of their 6,500 ha, more than 3,000 ha is now considered conservation land to protect the native trees, animals and delicate ecological balance that makes coffee possible.

Daterra's belief that a sustainable supply chain will reflect in quality coffee has now proven true for decades and is considered a model of excellence. This has led to widespread recognition with the notable achievement as the first farm in the world to receive the Level A certification from the Rainforest Alliance.

The area of Daterra harvested for The Baron is now affectionately dubbed 'Climpson's Plot' and comprised of Catuai and IAC125 varieties from the Boa Vista side of the farm. Even at 1,150 masl the landscape here is generally flat allowing for the mechanical harvesting of cherries. Whilst this speeds up the picking process it does mean there are varying degrees of ripeness from each plot when delivered to the wet mill for processing. Here Daterra have innovated their own Smart Wet Mill with all incoming cherries sorted into 7 degrees of ripeness which will determine their processing method. With a full-bodied espresso in mind we gravitate to the natural process implemented on the left hand side of the wet mill with the almost dried raisin stages of ripeness. Allowing some natural drying on the tree is a technique unique to the Cerrado region and its consistently hot and dry microclimate.
Our ambition is to continue sourcing, roasting and crafting the finest coffees from the heart of East London.
Frequently Asked Questions
What date will my coffee be roasted?

We aim to ship our coffee as fresh as possible, however you may receive coffee roasted up to 7 days prior to the shipping date.

What grind type should I choose?

We offer multiple grind options from Cafetiere to Espresso and everything between. Our domestic espresso grind is slightly coarser and is perfect for home espresso machines, such as DeLonghi or Sage whereas the commercial espresso grind is better suited to commercial machines like La Marzocco or Sanremo. If you're not sure what grind to choose please get in touch with our team at admin@climpsonandsons to see how they can help. Remember, pre-ground coffee is not an exact science and is only one of many brewing variables. For better brewing, why not take a look at one of our brew guides here https://climpsonandsons.com/blogs/brew-guides.

Can I order 1kg of coffee?

This is not something we currently offer but why not consider helping us reduce packaging by ordering a 2kg bag instead? Wholebean coffee has a longer shelf life than you might think, up to 3 months!